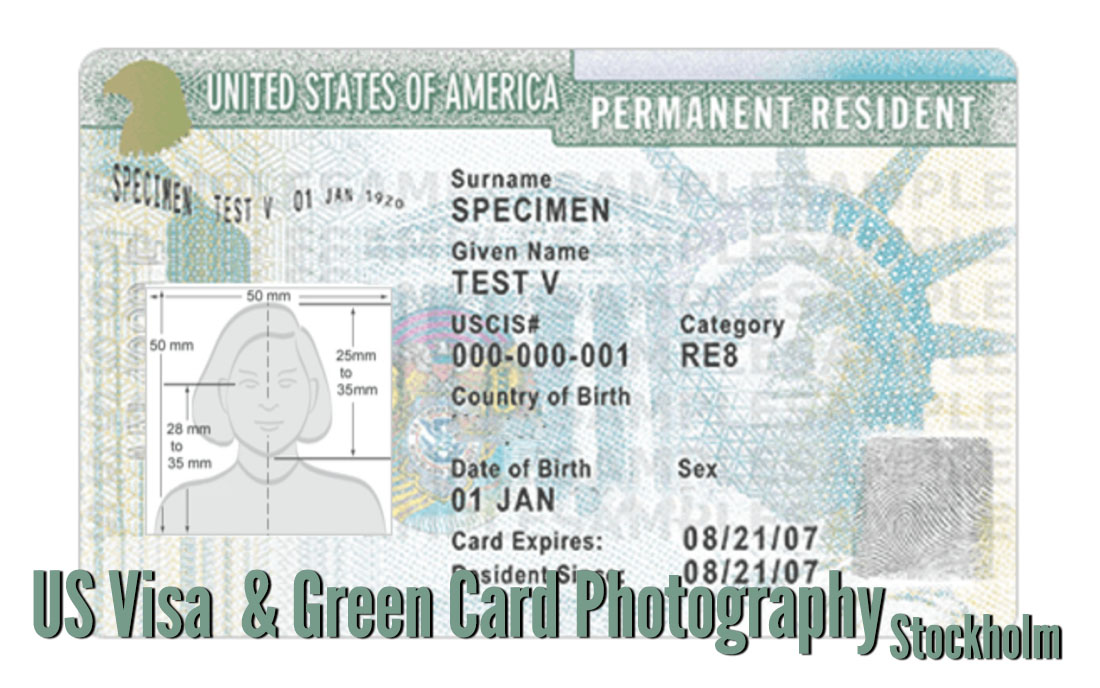 Green Card photos or Green Card Lottery Photos, we can do the photography in our professional studio here in Stockholm, of course, it is very important the sizes of the photo are correct.
For the actual Green Card, you need paper copies, you also need extra photos for your medical documents. The submitted photo should be 51x51mm.
Green Card lottery you must submit a digital photo that is at least 600×600 to a maximum of 1200×1200 pixels in size and does not exceed 240 KB. Make sure that your photo is very sharp and that there are no visible pixels. It is no longer possible to submit analog photos to the US authorities.
You are welcome to come by to our Stockholm studio location or feel free to call us.
CONTACT DETAILS AND PHONE CLICK HERE